Today was my first day of student teaching, and this is what I wore!
I saw this suit at The Hip Zipper a while back, and knew that it was my first day of school outfit as soon as I saw it. I love it. I had put my hair in curls this morning, but they fell out throughout the day. Darn you humidity!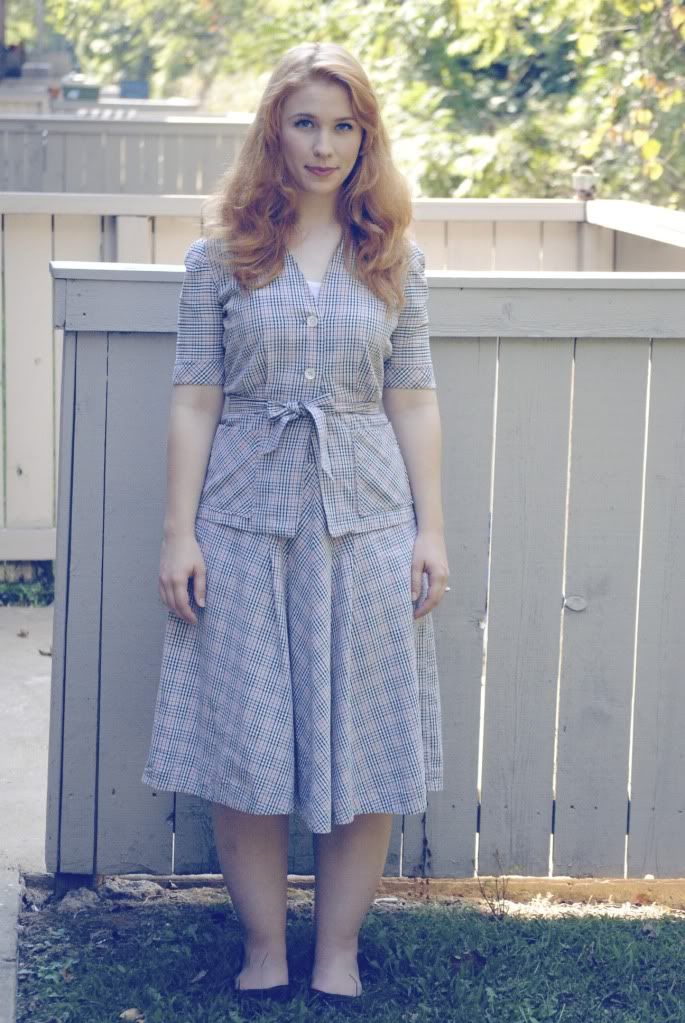 The placement I got is wonderful and I'm really looking forward to be challenged this semester. I'll also probably go a little bit crazy, but it'll just prep me for the real world.
I know it sounds silly, but I was so nervous bringing my vintage wardrobe into the classroom. I was afraid the teachers would think I was really weird or the kids would make fun of me
,
but for the first day it's been fine. Maybe if I come to school in victory rolls they may look at me a little strangely, but I'll ease them into it :)
suit

vintage/the hip zipper
shoes

old/ i don't remember