When I first started becoming seriously interested in vintage dressing, I realized at some point I would have to get the right vintage/vintage inspired undergarments to make the clothes look right. I've been on the hunt for the past several weeks for the right things and have finally found most things I need and I thought I'd share some of the lovely things I've found.
This vintage slip is perfect for my dresses that are a bit more sheer, plus the lace work is just amazing.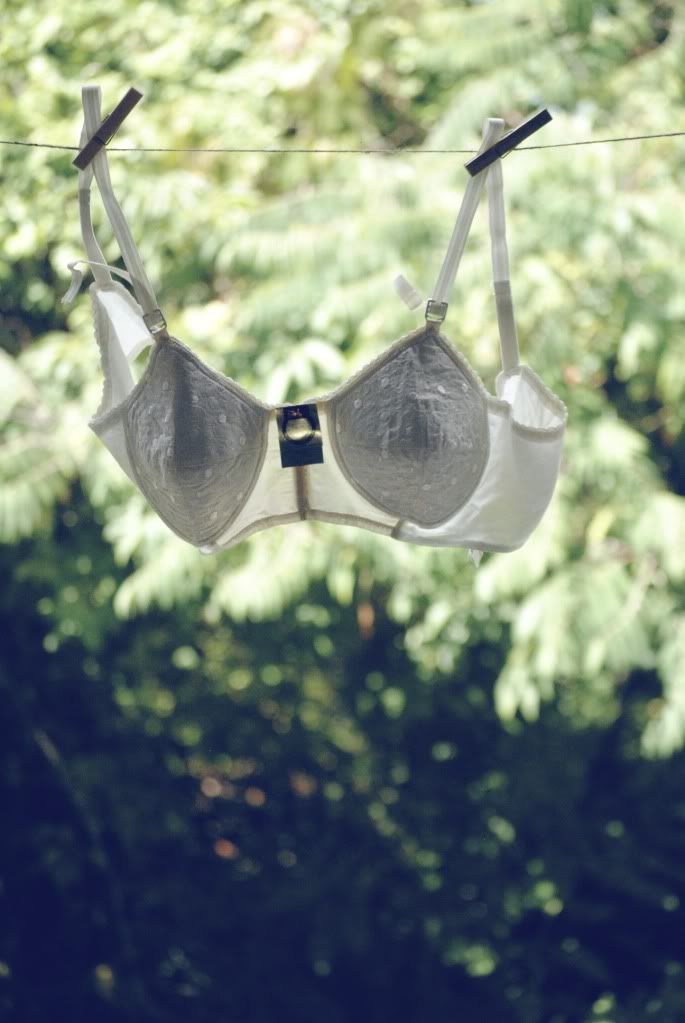 To get the real vintage look a bullet bra is a must. I was happy I found some vintage dead stock bras on etsy.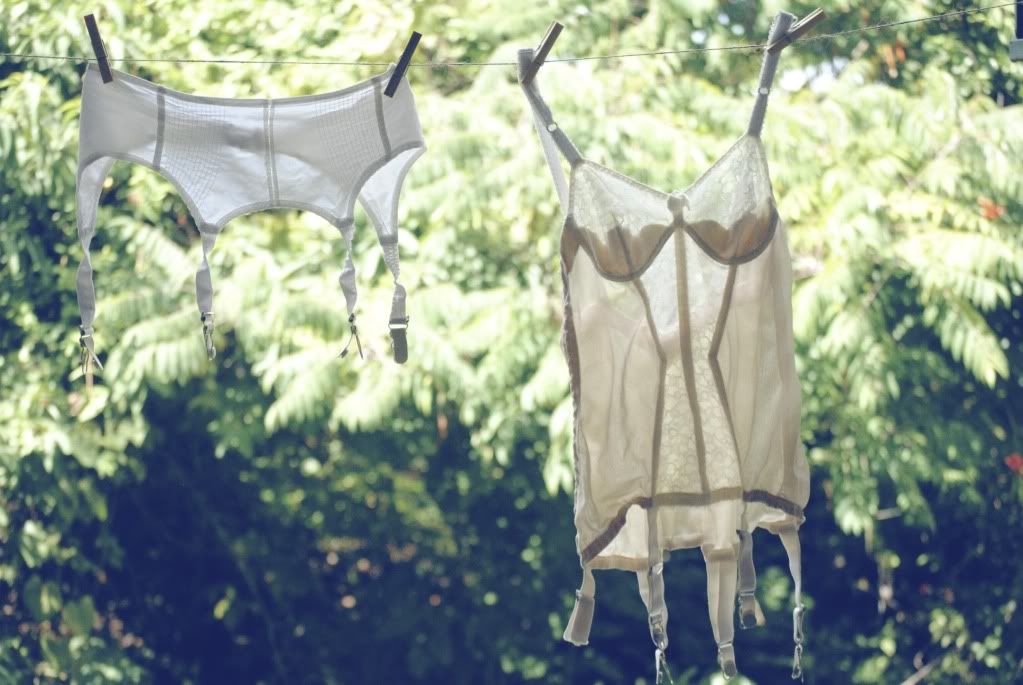 A garter belt is also a must to hold up those lovely stockings. The one thing I'm lacking right now is a girdle, and I think I'll be purchasing one from What Katie Did. If any of you feel weird about wearing vintage undergarments What Katie Did is a great place to buy vintage inspired new ones.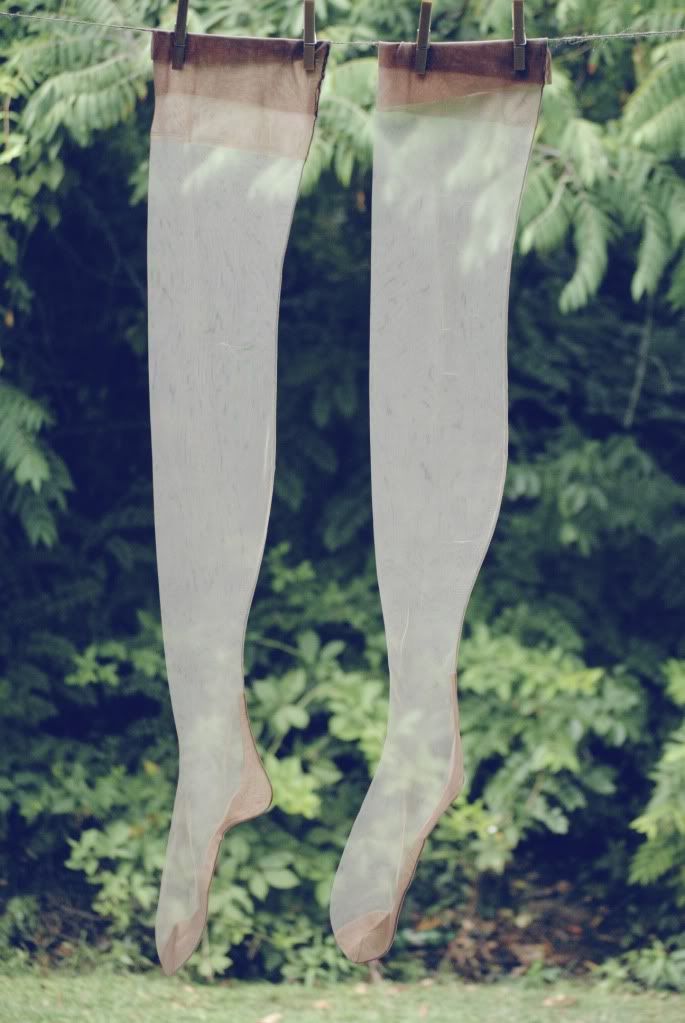 I was so happy to find fully fashioned stockings still in the box!
I'm really just in love with the beauty of vintage undergarments and the lovely silhouette they give.
xo,