I had mentioned that since my seer sucker shorts didn't work out, I decided to take the fabric and make some hair accessories. Tyler and I went to Nashville on Saturday to see The Tree of Life (Which was incredible. If you get the chance go see it.) and I wore one of the bows and we took some pics of it. Sadly, those photos got deleted...so we took some new ones of just the bows.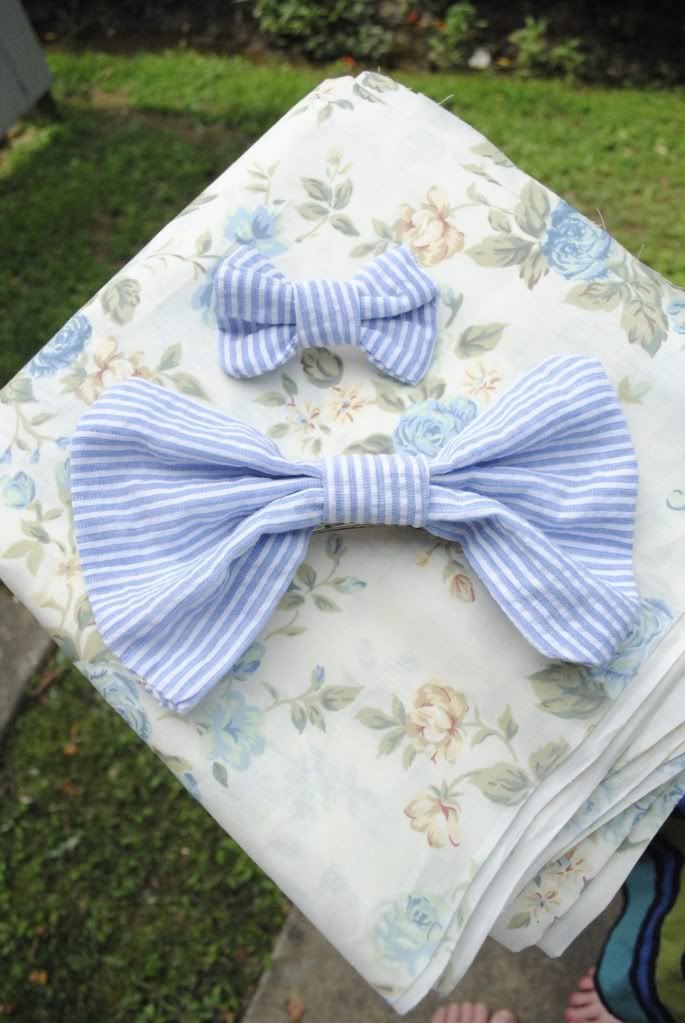 I've always loved bows, and lamented the fact that the ones I wanted were always too expensive to justify purchasing. I didn't realize how insanely easy they are to make! So from now on, I will be making my own.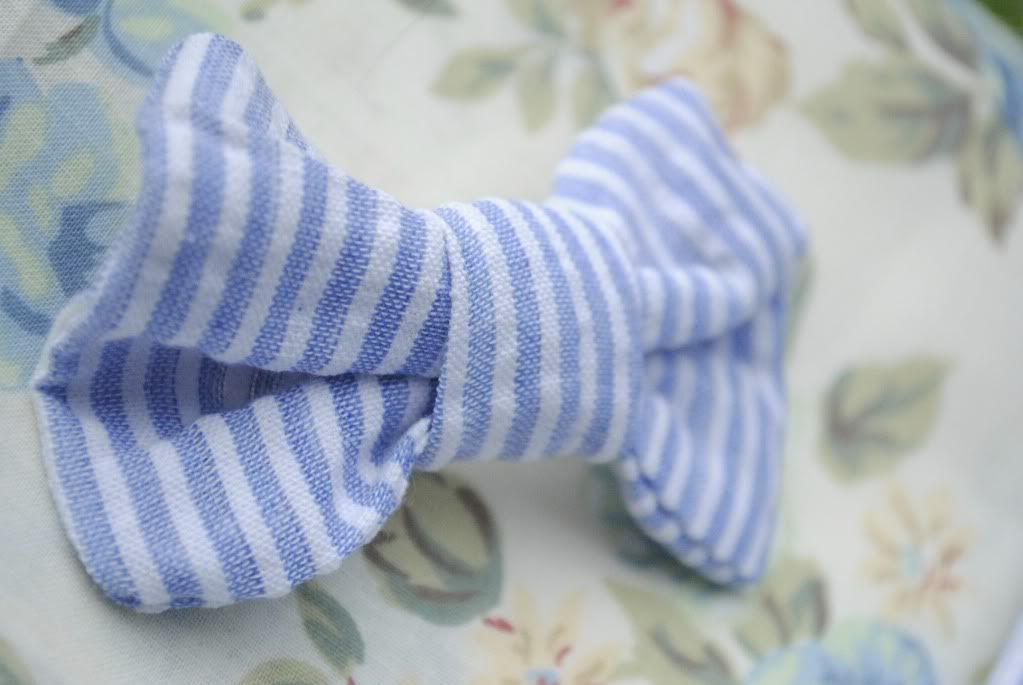 The fabric behind the bows I got yesterday and I'm sooo excited to make something out of it, isn't it lovely? I'm already on to my next sewing project, which is a blouse. If the pattern works out well I'll probably make this fabric into a blouse, and maybe a skirt or dress as well.
xo,
Em