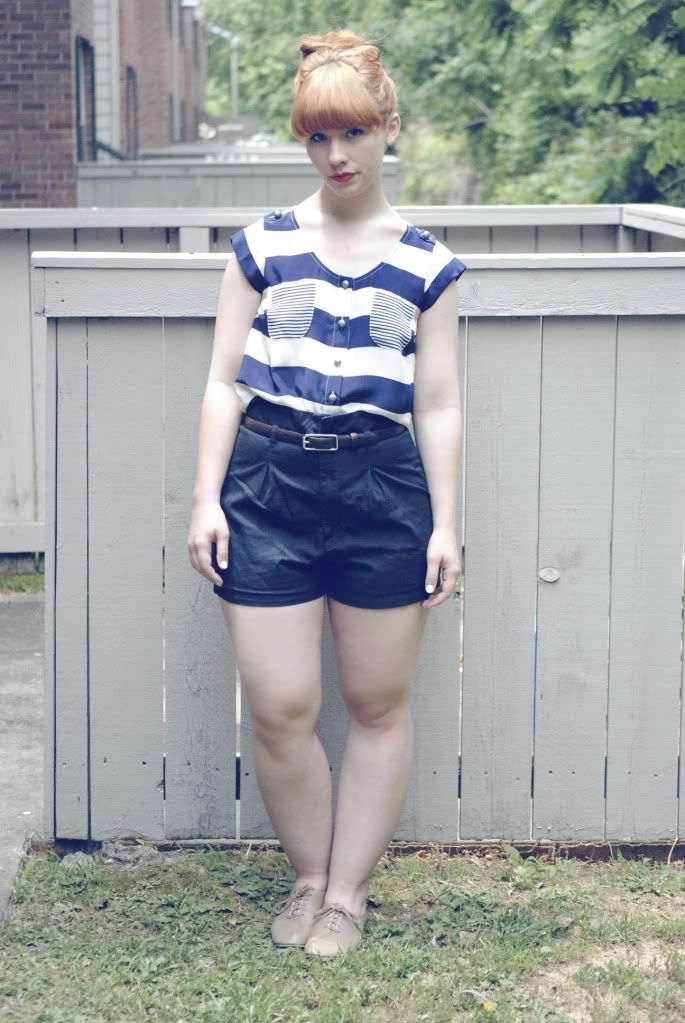 I was so excited to wear this blouse today, Tyler bought it for me the other day, and I think it's so cute. I love the bold navy stripes and the silky material, it's a perfect summer blouse.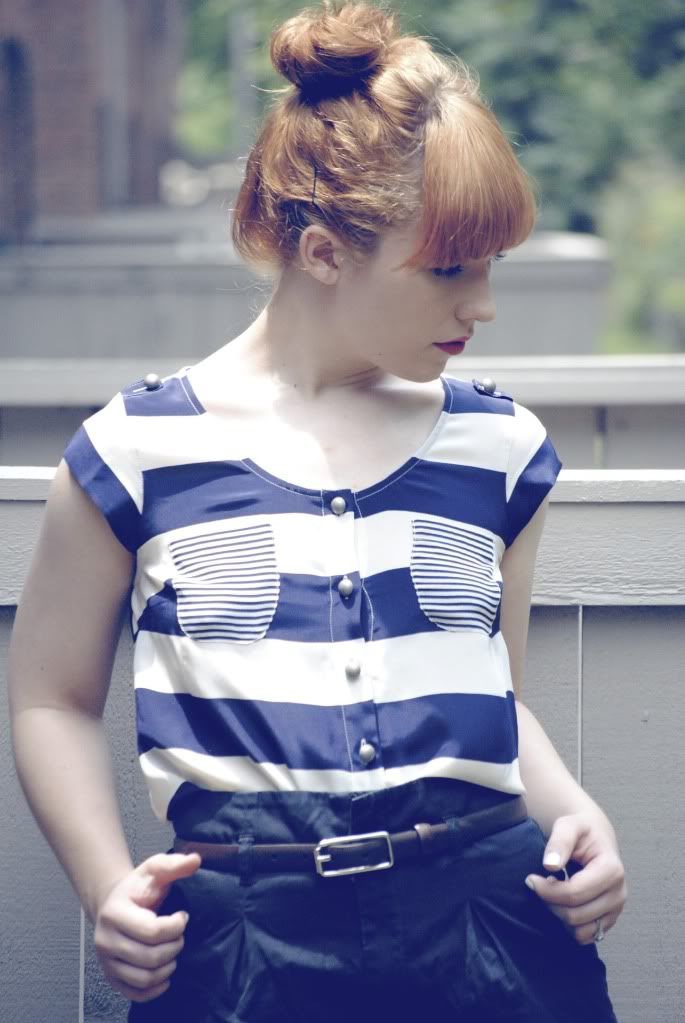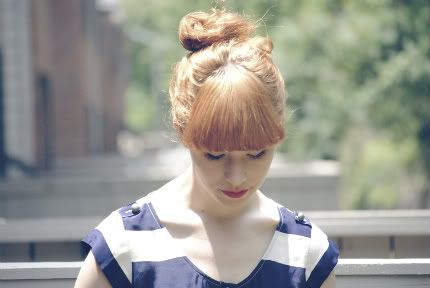 Summer is really here in Tennessee, it's sooo hot and humid. I wish we had a little longer time for spring here, but it pretty much jumps right to summer *sigh*. I'm trying to keep my hair off my neck so I'm not tempted to chop it all off (I have a feeling after the wedding I just might cut it).
blouse

gift/anthropologie
In another attempt to keep the heat from annoying me I've started using stain instead of lipstick, it's stayed on all through running errands, eating lunch, and a couple of smooches. I would for sure recommend it for those of you who love the red lip in summer time.
I hope you all are staying out of the heat and having a lovely Thursday!