My favorite food in the world is Indian food. I adore it. I crave it. It's wonderful. My favorite place to go for Indian food in Nashville is Bombay Palace. Mmm. Tyler and I went there yesterday for lunch, and it was tasty as always.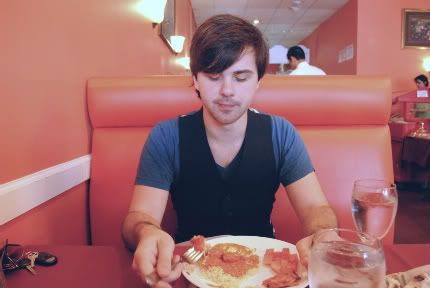 Another thing that makes Bombay Palace wonderful is the entire place is orange, very bright orange.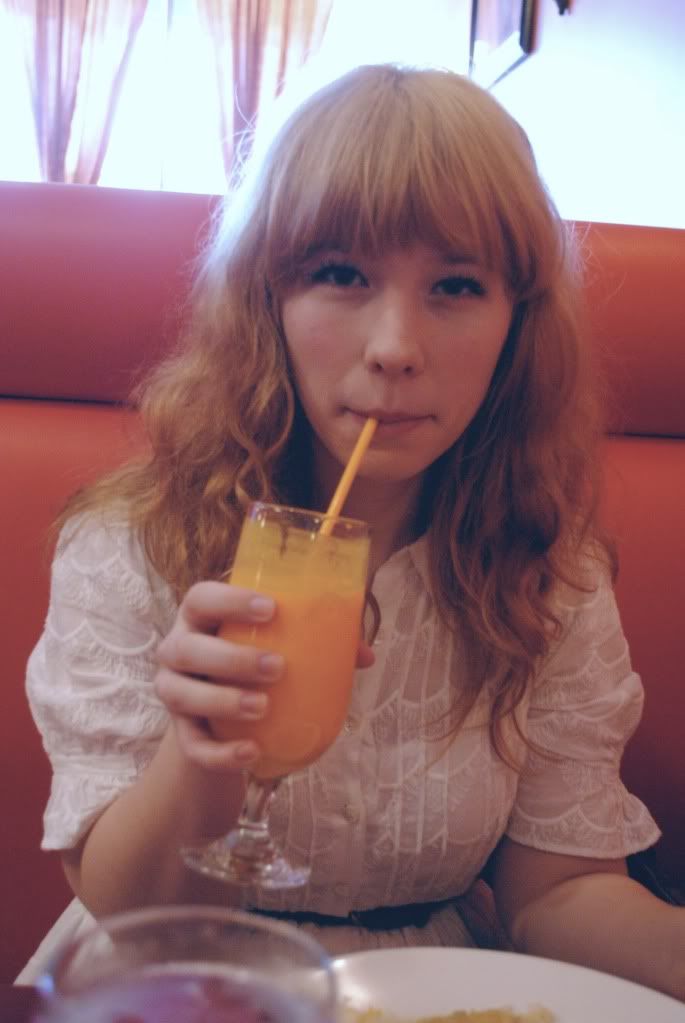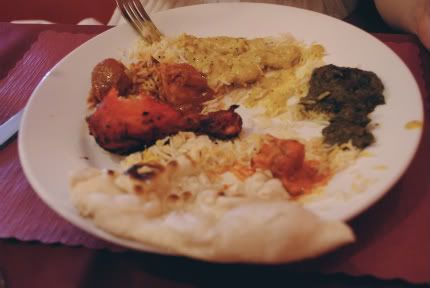 My favorite drink is the mango lassi and one of my favorite dishes is the chicken tikka masala. The na'an bread is also to die for there.
I was so happy we got to eat there yesterday. I'm feeling a craving come on again though. We may have to go the next time we're there as well.
What are some of your favorite foods?
xo,
Em