I was so excited to put this outfit together, as I was really feeling the desire to put something together with a 40's feel. I've been working on trying to get my hair to do a little bit of a 40's thing, and I think I'm getting close. (I have a book coming on how to do vintage hair styles that I'm super excited about.) I pinned up the longer bits of my hair so that it would look a little shorter. My bangs have proved quite tricky though, as they are still quite long. I can't decide whether to grow them out or not.
Another thing I was excited about was that I finally accomplished the half moon manicure. Thank you to all of you who suggested ways for me to do it. I think it turned out quite well.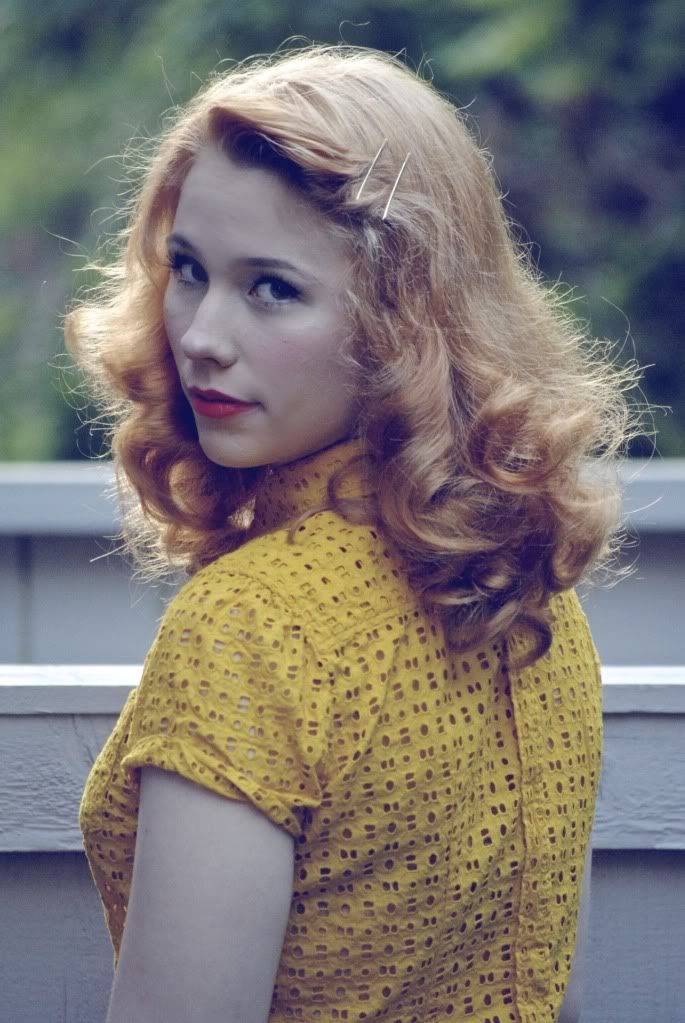 blouse

marshals ($8..yesss)
skirt

vintage/hip zipper
shoes

very old/not sure
watch

not sure
belt

thrifted
I hope you all have had a great Friday night!
xo,
Em