I have been trying to figure out how to do some nice curls with my bangs (I'm growing them out) and I finally got it right this morning!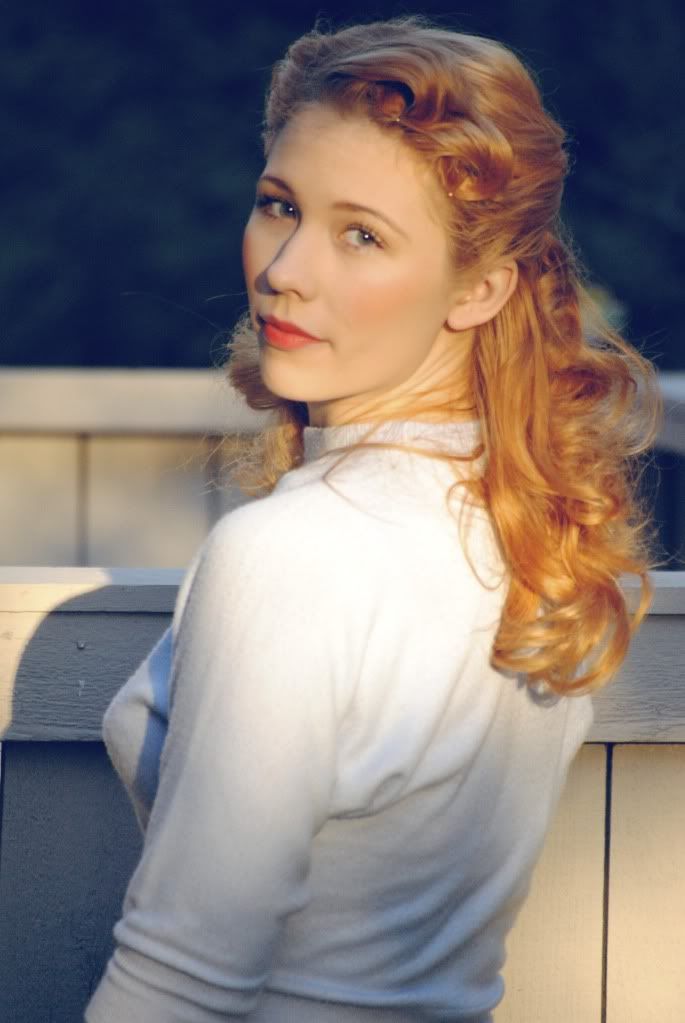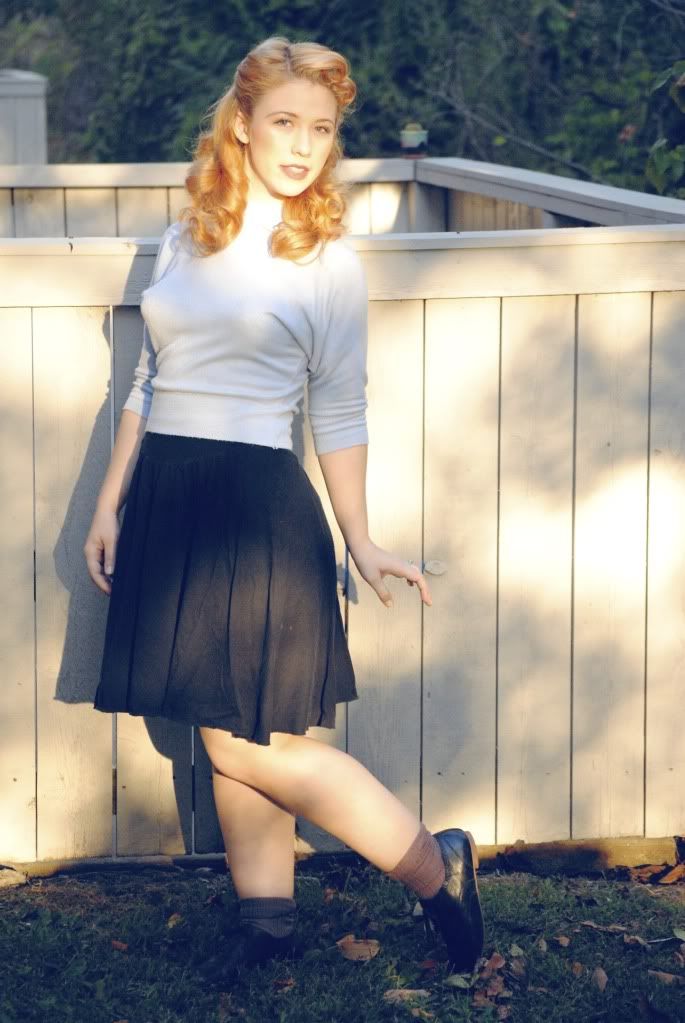 Miriam of Kafferepet has been my inspiration lately in the hair department. She always has the most lovely hair, done in the most beautiful vintage ways.
Sorry my face is all weird looking here, I was trying to keep my eyes open as the sun was right in my eyes. As you can see I'm still working up the courage to wear a real fully colored lip to school (I'm still just barely dabbing color on). I'm thinking tomorrow might be the day.
sweater

vintage/the hip zipper
skirt

american apparel
shoes

ross
socks

j crew
xo,
Em