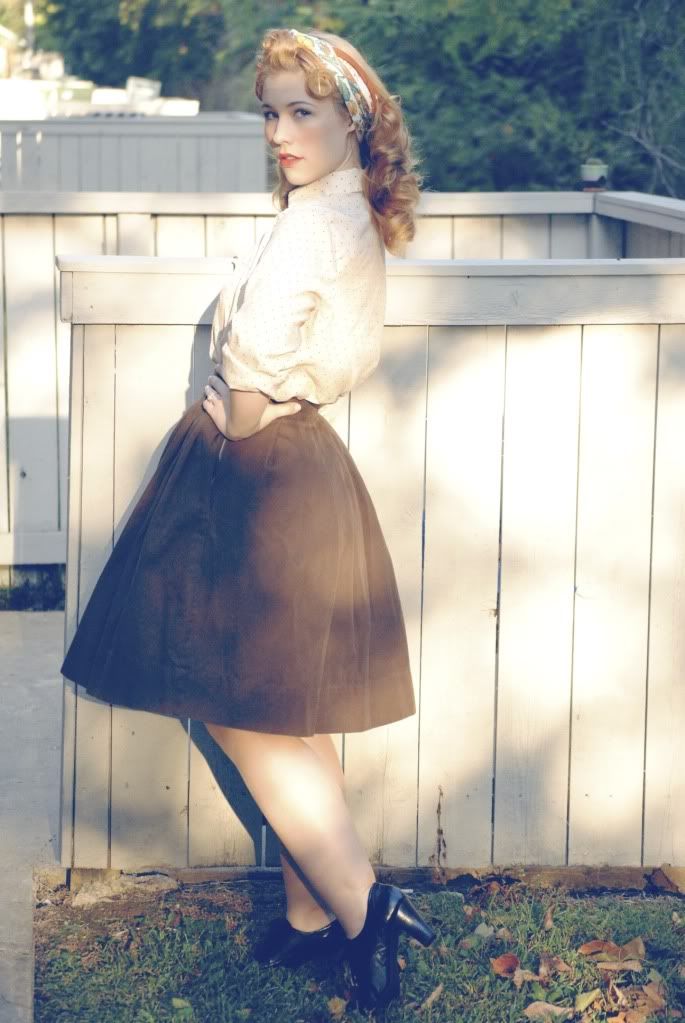 I've been wanting to do something different with my hair for a while, so I decided to try out some small curls near my face today. It didn't look quite right so I threw a scarf on and, ta da! It worked.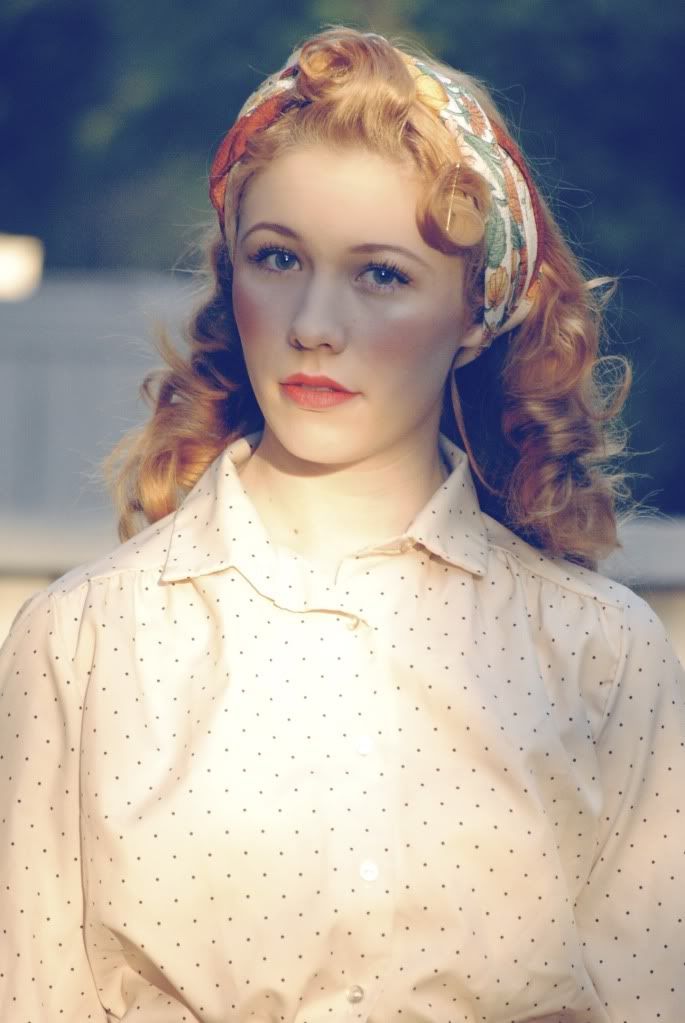 blouse

thrifted
skirt

vintage/the hip zipper
shoes

nine west
stockings

vintage/the hip zipper
merry widow
what katie did
I've gotten several requests for a hair tutorial over the last couple of weeks. What would you guys like to see, anything in particular? Also, do you all prefer video or picture tutorials or does it even matter? I was trying to think what to do and figured I'd just ask :)
I also got some questions a while back about the comfort of wearing a girdle. I've worn one and a merry widow (both by what katie did) now and I must say I really love the girdle. I think it's super comfortable and just makes me feel good. I wore the merry widow for the first time today, and I loved how it felt on my waist but it was a tad uncomfortable because it had to stretch so far to my stockings it pulled the front down. I think a
Corselette might be better.
I hope you are all having a lovely week!
xo,
Em