So I have something to confess. When I go home to Nashville I usually steal one or two items of clothing from my sisters. My sister Hannah is still waiting to get a lovely pair of sage green shorts back. This past weekend I went hunting in my sister Sarah's alterations pile and found a lovely forest green wool skirt that was perfect and this lovely polka dot dress.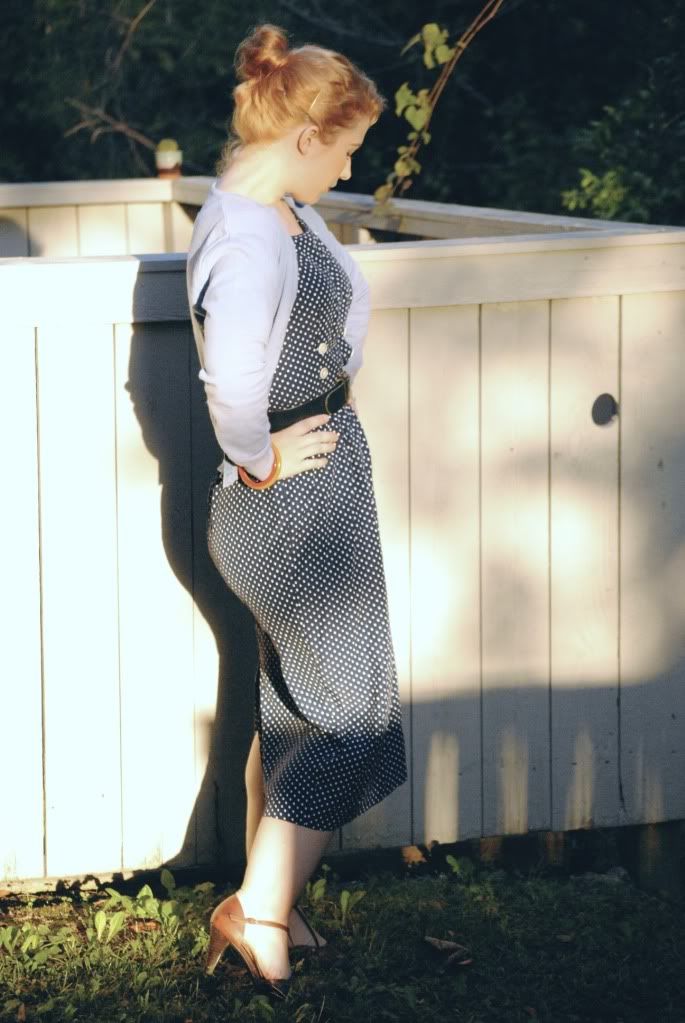 I especially love the length. It's such a 30's/40's length. So beautiful.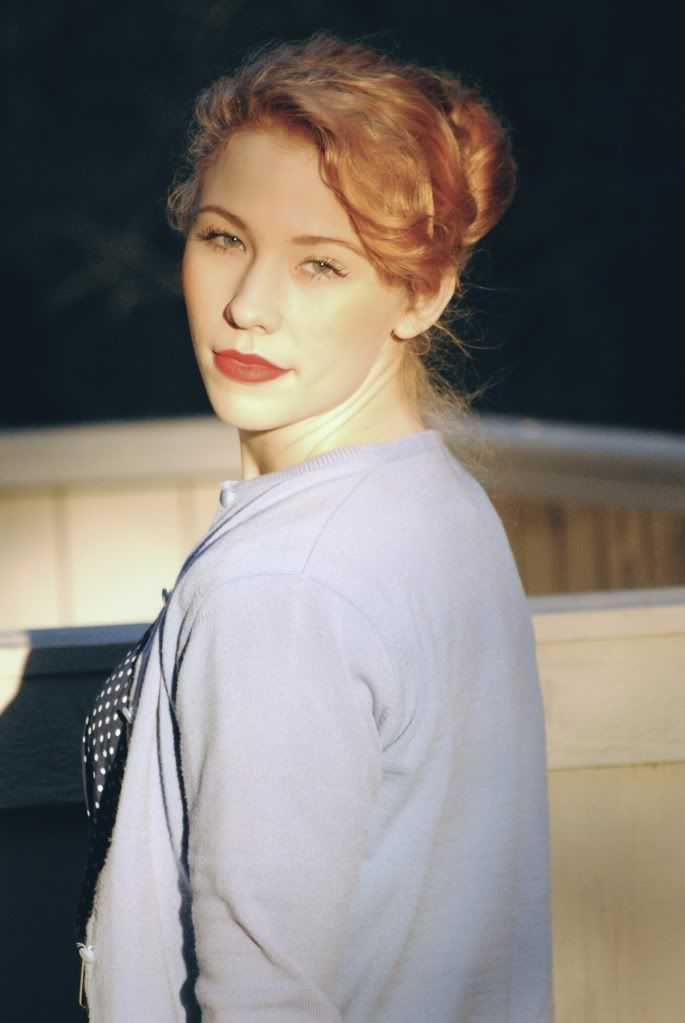 dress

thrifted/stolen from sarah
sweater

vintage/hip zipper
I love dressing in a vintage fashion, but since I can't always find affordable vintage I love improvising with thrifted things (or vintage inspired clothing). Even though this 80's dress is not a classic 30's dress, I feel like I've given it that feel by pairing it with my T-strap shoes, and little vintage cardigan. Also, adding a red lip doesn't hurt either.
xo,