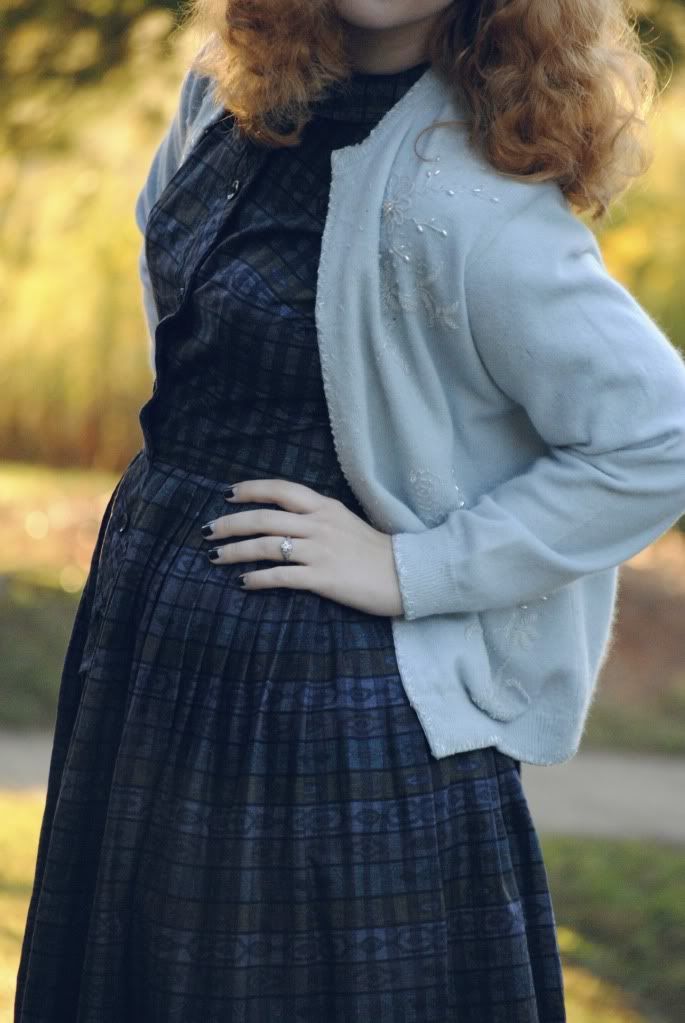 It's finally feeling like fall around here in Tennessee, at least a little bit. It was chilly enough for me to need tights this morning when I left for school. October is by far my favorite month, and I'm so excited to enjoy as much of it as I can.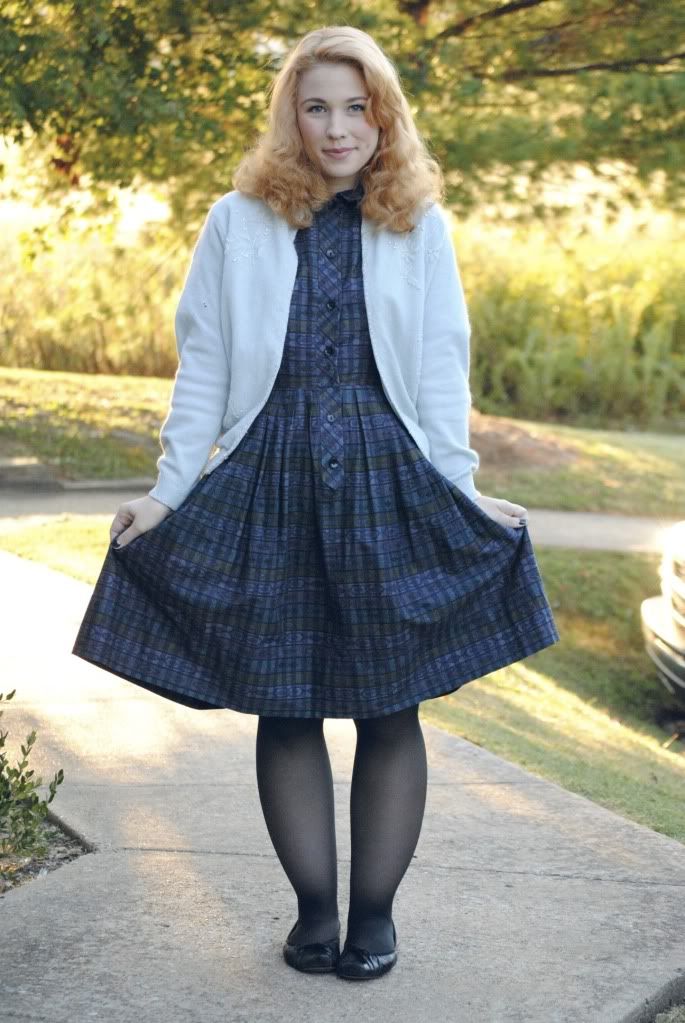 This sweater is from my mom's vintage collection, and it's so wonderfully warm and cozy. Not to mention the beading which is so beautiful.
I got my hair trimmed up finally. It's a nice blunt cut, which makes it so much easier to set. Since it is a bit shorter it's not quite so comfy sleeping on rag curls though . Maybe I'll experiment with soft rollers.