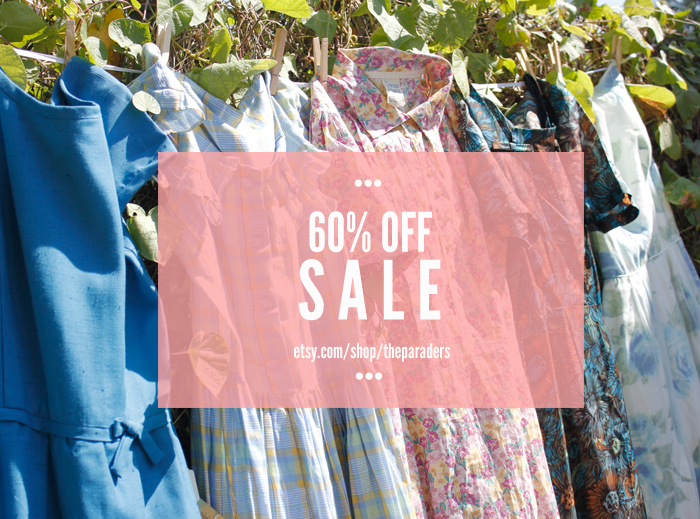 Hey lovelies, I wanted to tell you about an amazing sale is going on at The Paraders. Rachael contacted me to let me know she will be moving to Portland and can't take all her lovely vintage with her. So, she needs your help to get rid of it! Here are the things you need to know:
-As of right now The Paraders is 60% off all items until 9/28. This will be your last chance to buy from them for a while.
-If you want to keep up with all the new changes that are going on you can follow their blog. You can follow their new vintage-inspired line there and all the new happenings.
-On top of the 60% off, you guys get free shipping on most items by using the coupon code: SHIP6 (Most US shipping is $6, but if it's higher or an international order, it will just give you $6 off the cost).
Hope you darlings can get some good deals!
xo,
Em