This past Friday was my first musical performance working at my current school (and let me tell you I was a nervous mess). It was Grandparent's Day and the theme was The Grand Ol' Opry. (All of my kids did so well and I was completely proud of them) Because of the theme everybody dressed up in a very "country" kind of style.
Even though I live in Nashville I don't own a pair of cowboy boots nor anything that screams "southern". Thankfully, the weekend before I thrifted a few items that could be styled in a more country type way, and my sweet friend Quincy let me borrow a pair of boots that went well with the dress. I felt very depression-era-cowgirl.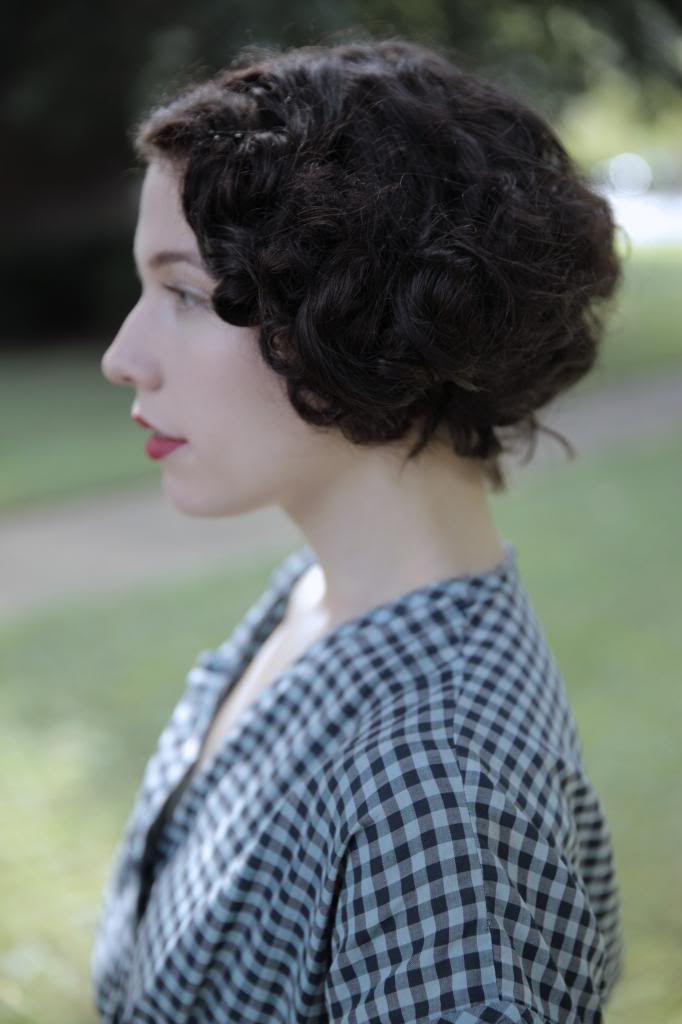 This lovely 30's dress was a steal for $1. It was in pretty rough condition and almost all the buttons had been cut off (I assume to put on some other garment). I soaked it several times, replaced the buttons, and mended a lot of holes. I think it came out looking pretty good (even though there are some stains I couldn't get out).
This is random but, I don't know if anyone else hosts their photos on photobucket, but I feel like it really messes with the quality of my photos and the colors. Any one else having issues with that?