This is an outfit I wore to my little sister Hannah's 18th birthday dinner. Oh my goodnes, my siblings need to stop growing up! It's making me feel old, hehe.
I'm really embracing the 20's/30's style lately with my new hair cut and seriously loving it. It's nice to change it up and try new things. Now I just need to master finger waves.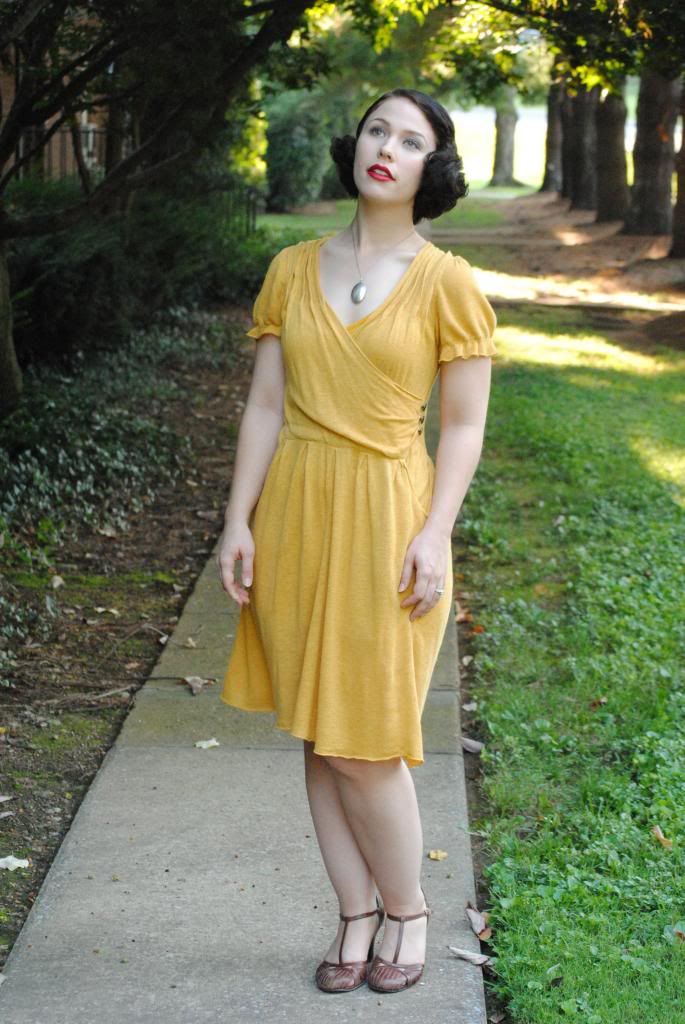 I'm also having to get used to a few different silhouettes. I'm so used to a super cinched waist it's taken me a back to wear a few things that are looser and feel good in them. I've purchased a few 30's garments that I feel like a million bucks in though and I can't wait to show them to you. I'm also anticipating this month's flea market as I will have a whole new list of fun things to look for.