I've realized that I have a Scottie dog brooch addiction. I'm so in love with them, and practically wear them with every outfit. I'm not ashamed however, they are adorable and I will wear them everyday proudly. Here's my outfit from today, sporting, of course, a Scottie dog.
I'm wearing my hair like this so often lately. It's a nice easy style, and suits most of my clothing. I'm missing my long hair lately. I just want it to grow, grow, grow. However, at the same time, I want all the dyed bits gone and think of cutting it all off. Oh, choices.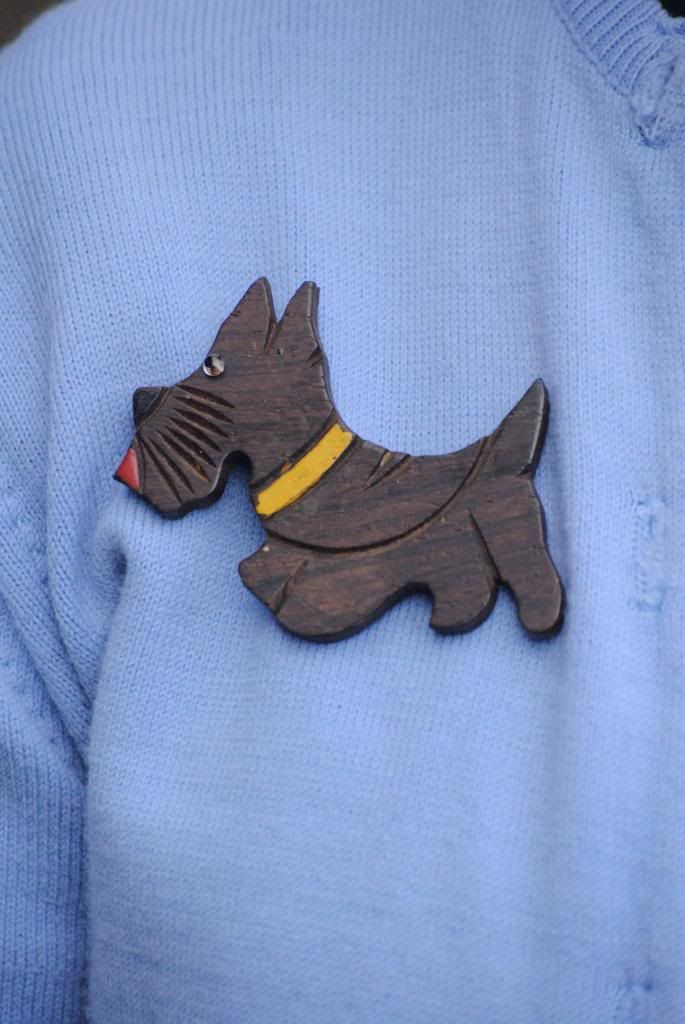 50's sweater

can't remember
30's scottie dog brooch

gift
Is there an accessory or clothing article that you can't help but wear often?