Tonight Tyler and I went on a spontaneous date to Memphis. The original intent was just to have dinner (we ate at Huey's-yummm) and see a movie (Horrible Bosses-which was quite funny), but since we decided to head to Memphis we just HAD to stop by Flashback. My mom used to go there when she lived in Memphis, and it's a fantastic vintage store. Tyler and I found quite a few gems there.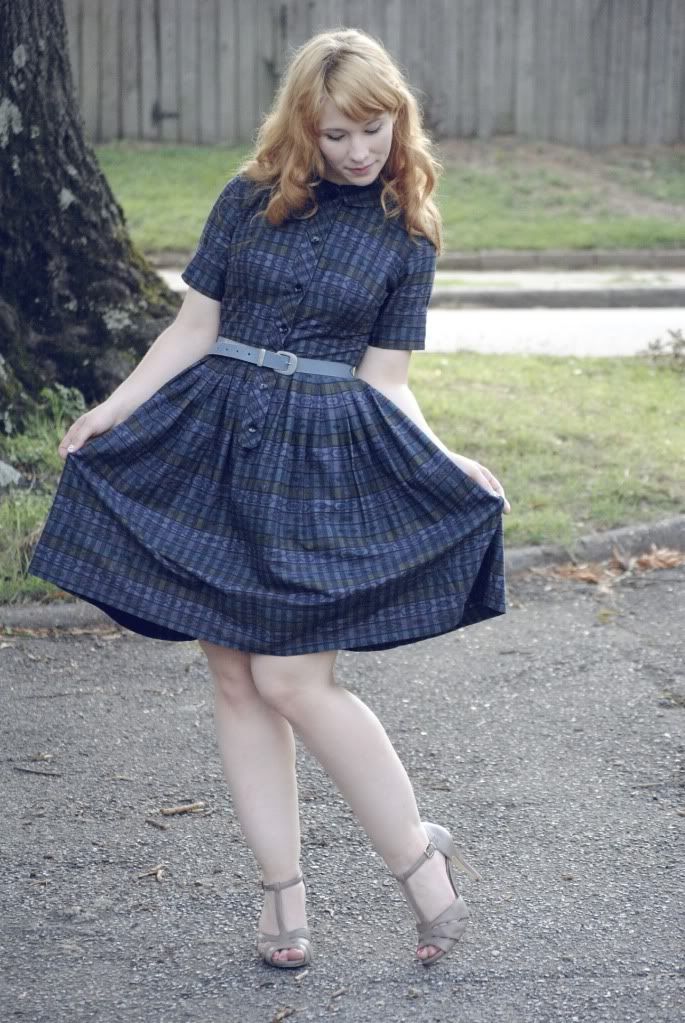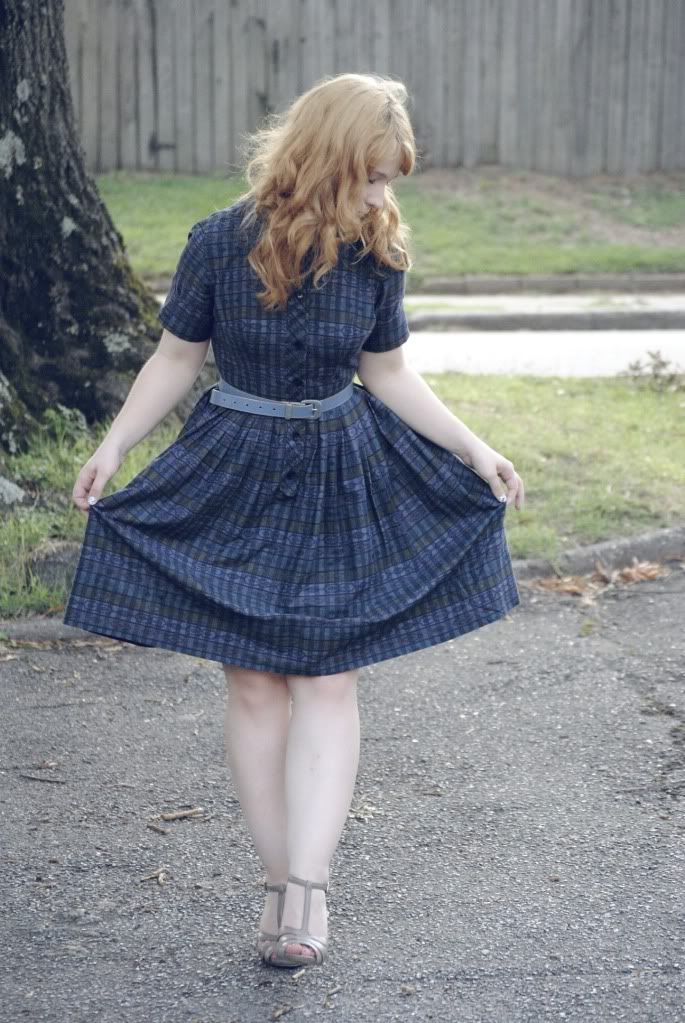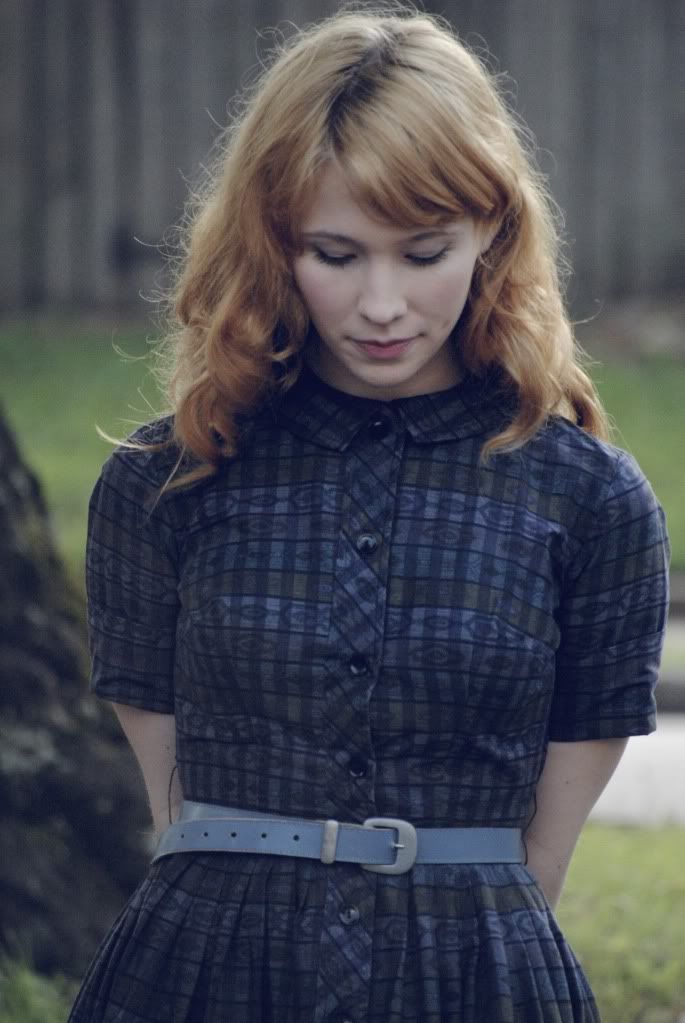 This is the vintage dress I mentioned showing you all. I ADORE it. I think I might have become hooked into buying mostly vintage. The cuts are so much better, and everything is just so darn cute. Speaking of cute, I convinced Tyler to let me take a few pictures of him as well.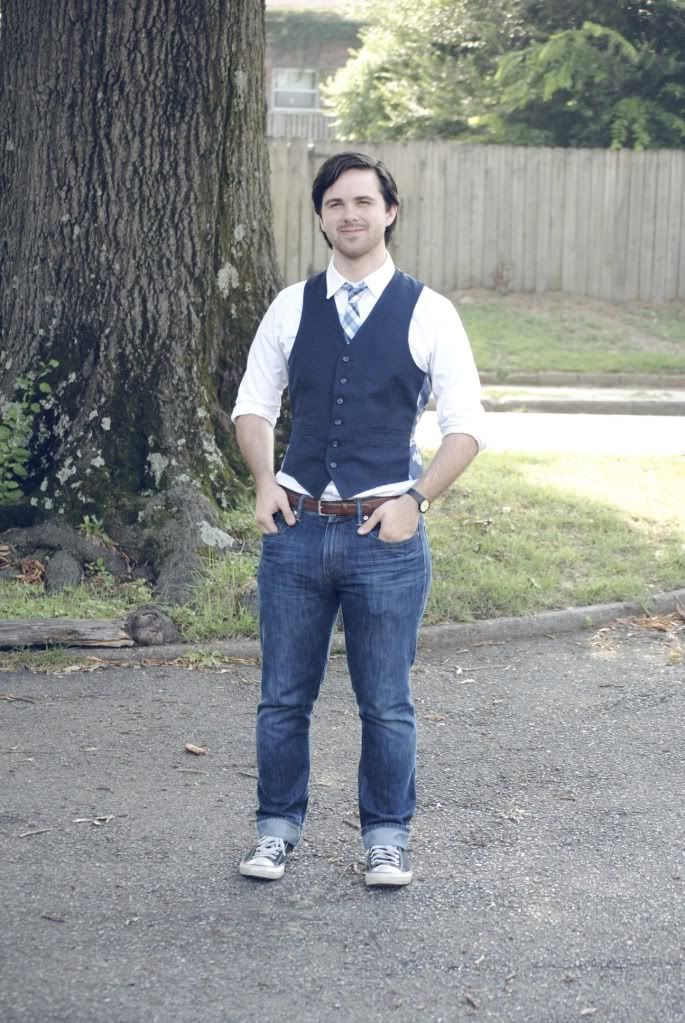 The best thing about this vest is the back, I think it's so super snazzy. Plus I do think my man is quite the cutie.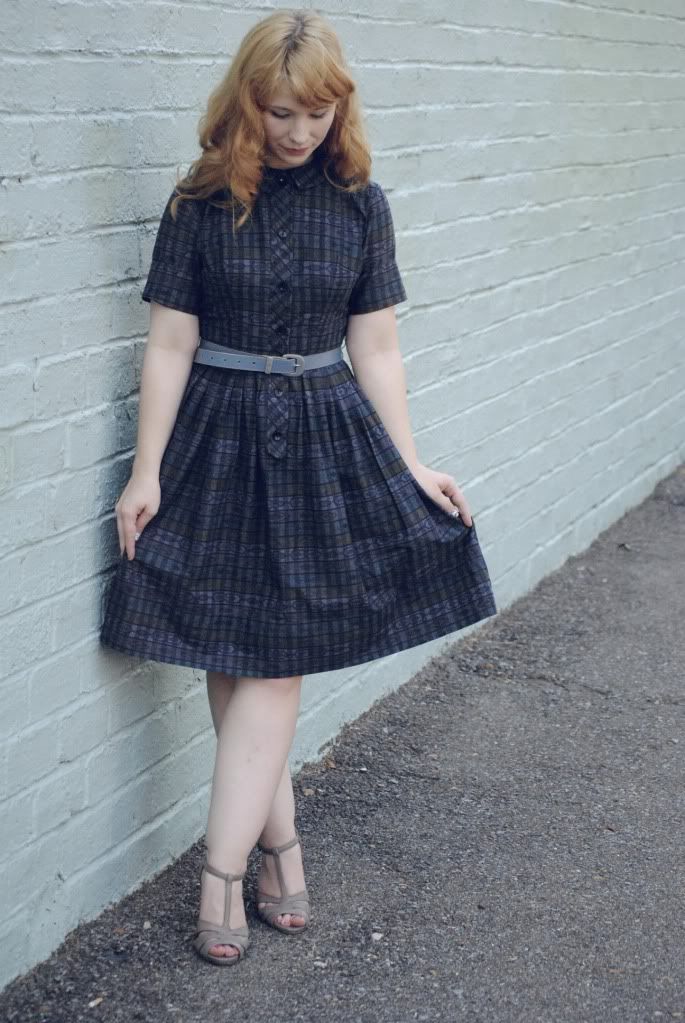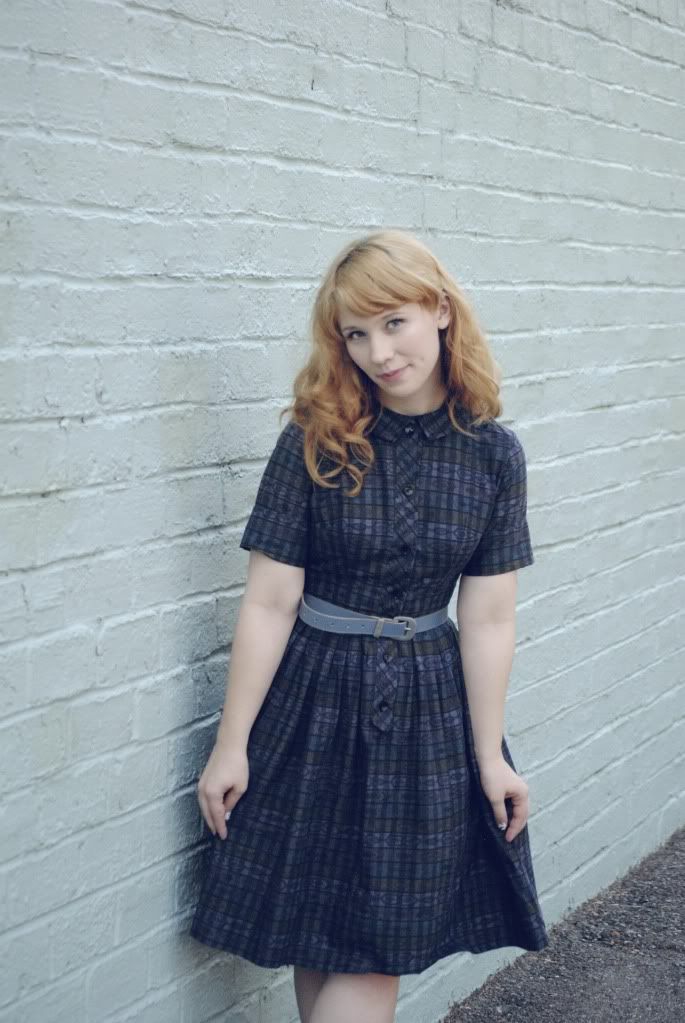 shoes
belk (i can't remember exactly)
Ty:
shirt
american apparel
shoes

chucks
I hope you all have had a lovely Friday evening!
xo,
Em