I have been waiting for a day like today to wear this dress. A day that was chilly and felt like fall. These pictures are a little dark and dreary, because Ty took them this morning, but it cleared up as the day went on, and it was so beautiful when I walked out of the school this afternoon.
It's a tad too big for me, but I don't care, it makes it more cozy.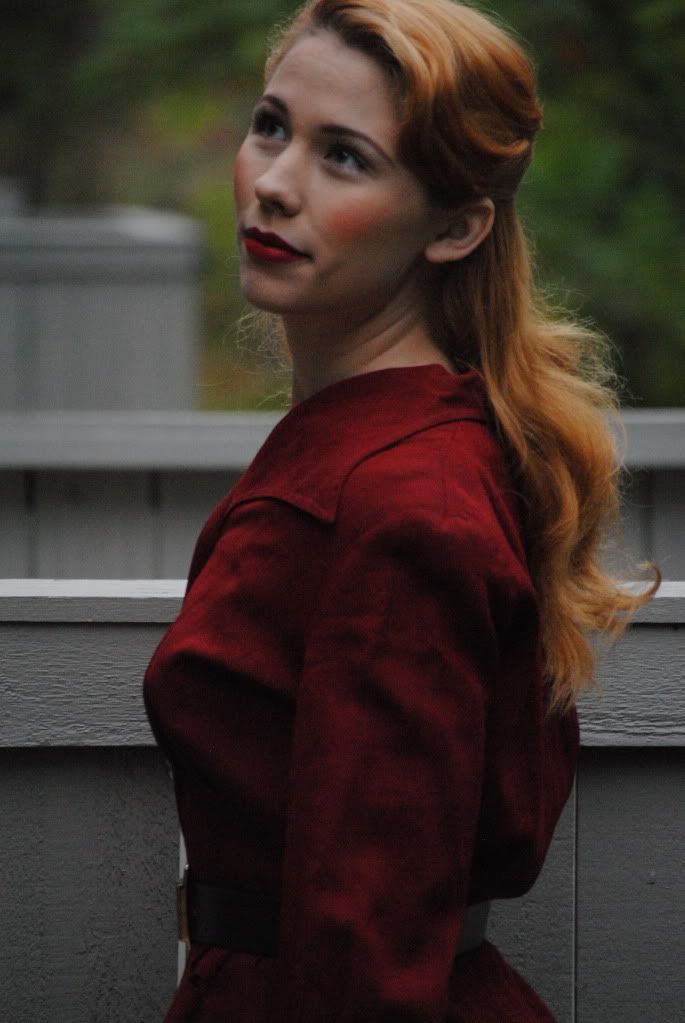 dress
vintage/the hip zipper
One thing I love about this late 40's dress is the length. I feel like it's so graceful. There's something about a longer hemline that makes me feel sexy. I feel like I'm being more mysterious and feminine.