A week or so ago it was terribly terribly warm here in Tennessee. It had gotten to that point in the summer where you just throw your hair up or back and make sure everything you're wearing is cotton. This is an outfit from one of those days.
However, today is completely amazing. It is cool and a little overcast, just amazing weather, especially for the end of July. Sadly, I think the small change in weather has sent my sinuses and allergies for a loop, so I'm on the couch watching Antiques Road Show with all the windows open.
(not a bad way to spend a Sunday I must say)
This shirt was one of two awesome late 50's/early 60's Hawaiian shirts I got while I was in Asheville with my family. Seriously perfect for when hot weather hits.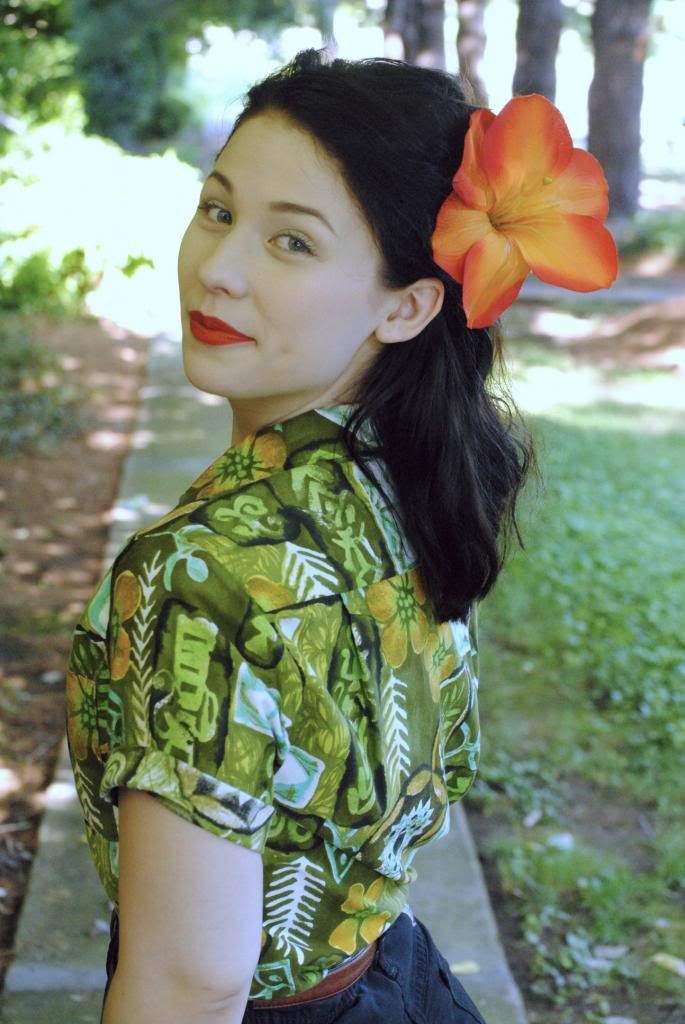 late 50's/early 60's shirt

rag and bone in asheville nc
What have been some of your fun finds as of late?