Tomorrow is my birthday (I'll be 24...eek) and so this weekend has been full of lovely birthday celebrations and fun happenings. I haven't really taken many photos but here are a few quick shots of what I wore on Friday night when I went out with my parents and Ty for a lovely dinner at the Holland House. Which, by the way, I would really recommend to those who are visiting or live here in Nashville and haven't been. Especially if you enjoy a wonderfully mixed cocktail.
This beautiful 40's dress (which seems to never have been worn) was given me to by a darling blog reader Adrianne. It has quickly become my favorite dress and I know I'll be wearing it all the time. I mean, just look at that gorgeous print! *swoon* I about passed out when I received it in the mail. I need to get some better photos to really do it justice.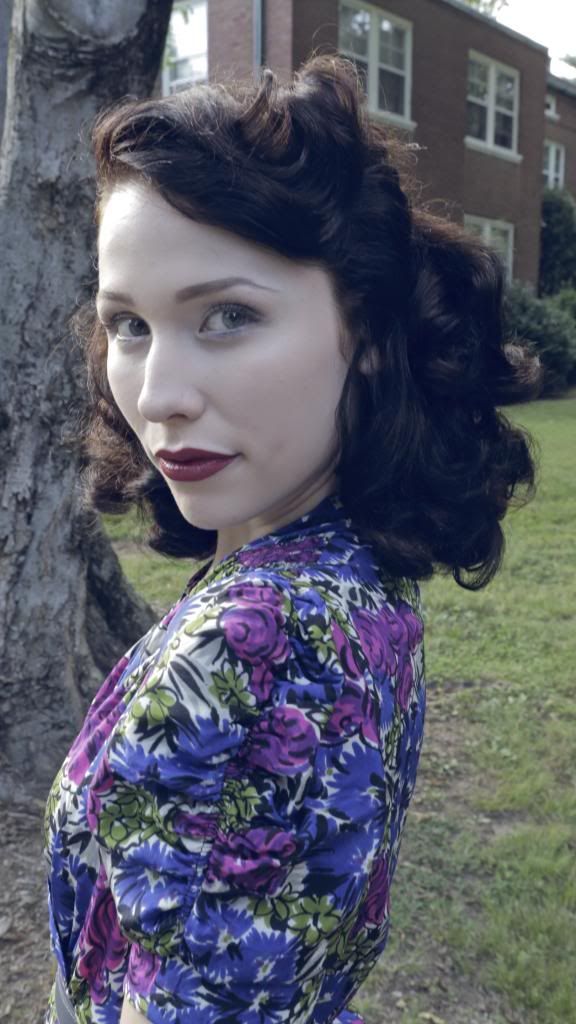 40's dress

gift
40's bracelet

flea market
stockings

can't remember
shoes

not sure
belt

thrifted
What is one of your well beloved gifts?
xo,
Em