I had a fantastic Christmas this year. Surrounded by lots of family and sooo much good food. Two crucial elements for a good Christmas. I also got completely spoiled in the gift department, as I'm sure you can guess by the title of this blog. My big gift from Ty was a completely breathtaking 40's mink coat. And without further ado, here it is: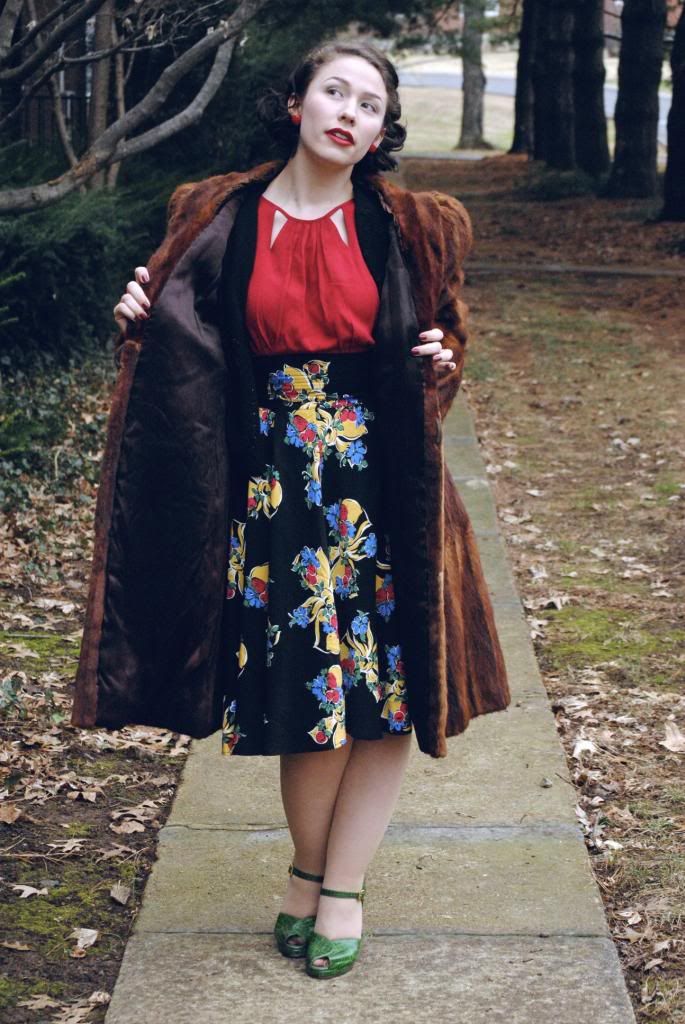 I'm pretty much in love with the coat. It's in fabulous condition and it's not often I find coats that fit exactly, they are usually much too large. So, good job Ty. You can also reaaaally see my natural hair color, it almost looks gray, but I swear it's just a dirty blond/light brown. Or, maybe it's gone gray while under several years of dye, who knows.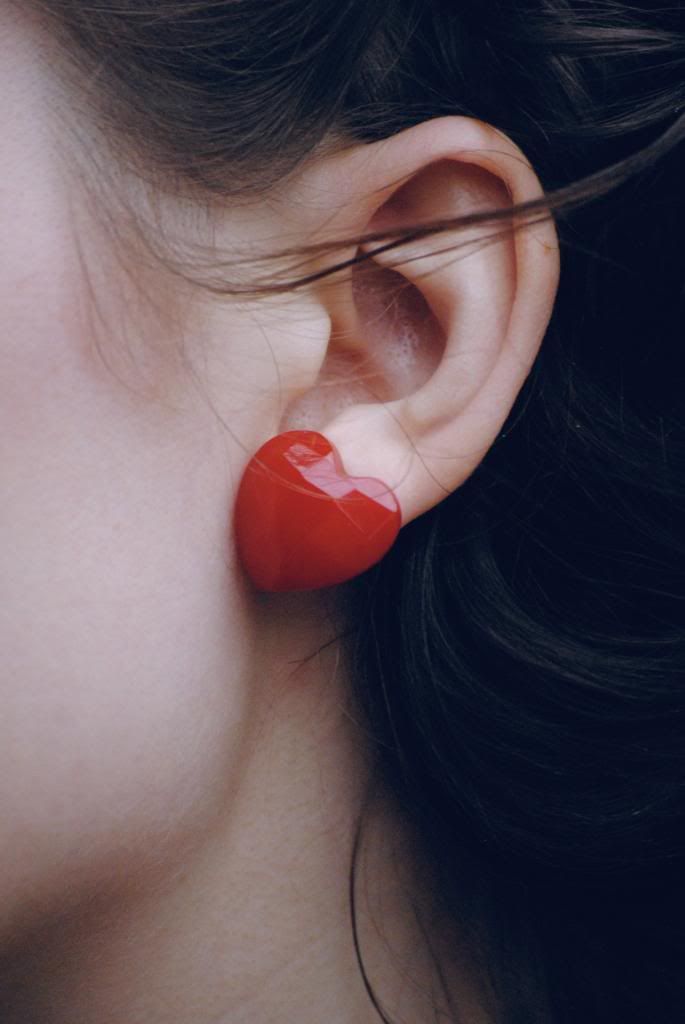 dress

trashy diva/gift
shoes

remix
stockings

what katie did
40's fur coat

gift
bakelite

earrings gift
bakelite bangles

wonders on woodland/gift
I also got a new bangle from one of my lovely sisters and darling Bakelite heart earrings from Ty.
I'm still on break currently (yaaaaa) and enjoying all the leisure that brings. Though tomorrow I've told myself I must work on organizing and cleaning (and generally behaving like a responsible adult), we'll see how that pans out.
How was your Christmas?
xo,
Em
Note: I would like to state that I do not support the modern fur industry, but feel for myself that it is ok to buy and wear vintage furs.