So, I got a job teaching music to Pre K, Kindergarten, and 1st grade at a private school here in Nashville, yay! It's three days a week so I get to keep one of my other Pre K jobs, and I'm really happy about that. I'm way beyond thrilled to finally be teaching music most of my days, talk about a breath of fresh air, it's really incredible. Today was my first day teaching and here's the outfit I wore!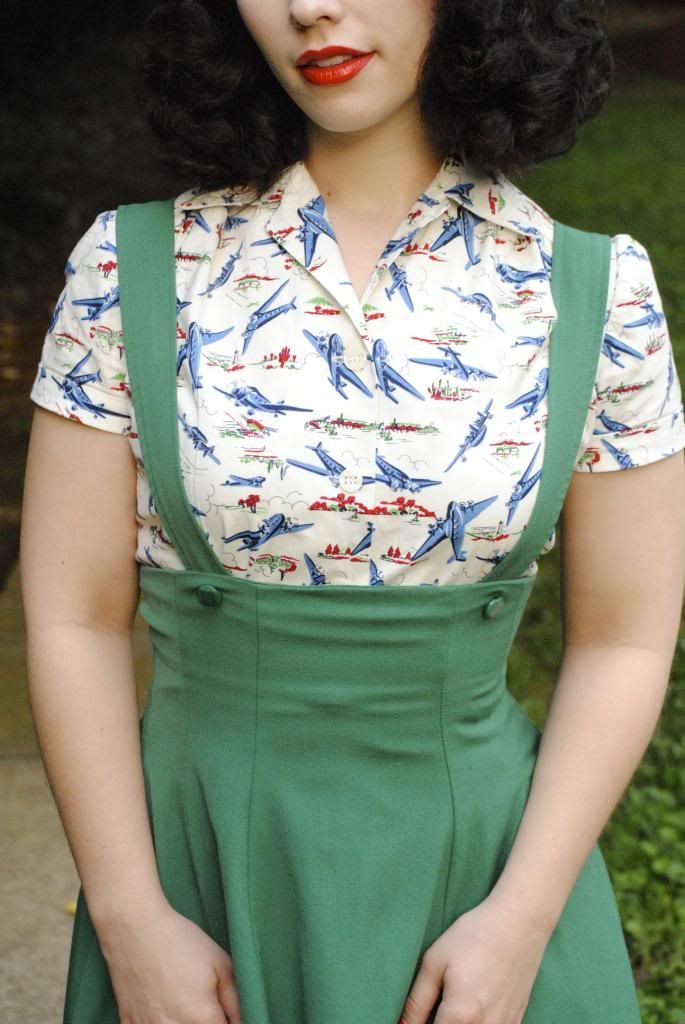 What could be more perfect for a first day of school than this incredible Jitterbuggin' blouse I got for my birthday? This is my first item I've ever had from Jitterbuggin' and I'm seriously in love. I had never bought anything before since it's a bit pricey for me, but I had always wanted to. The quality is really perfect, and the prints for the blouses are just too adorable! I've been wearing this one non stop since I got it. If you follow me on instagram (emmyrenee) you're probably sick of seeing me wear it. The only issue (that's not really even an issue) for me is even though I'm quite short (5'2") I have a long torso so the blouse is a bit short on me. Which is mostly not a problem as I keep it tucked in, but it does untuck pretty easily from some of my trousers. But, that's really a body issue and not the blouses fault. All around it's fabulous and I can't wait to save up for another
splurge item from Jitterbuggin'.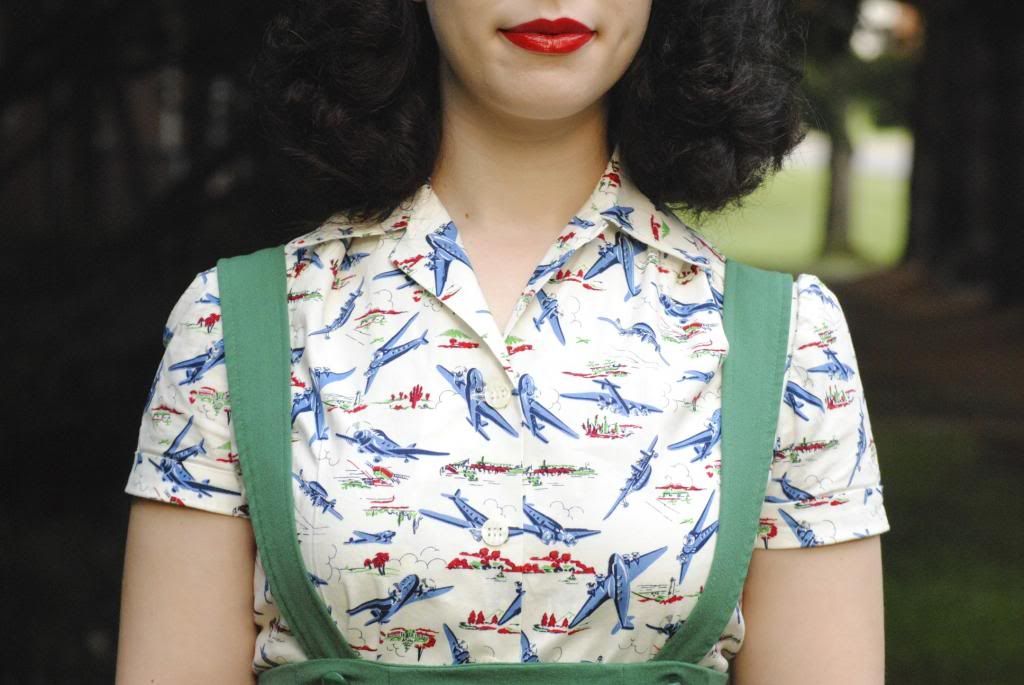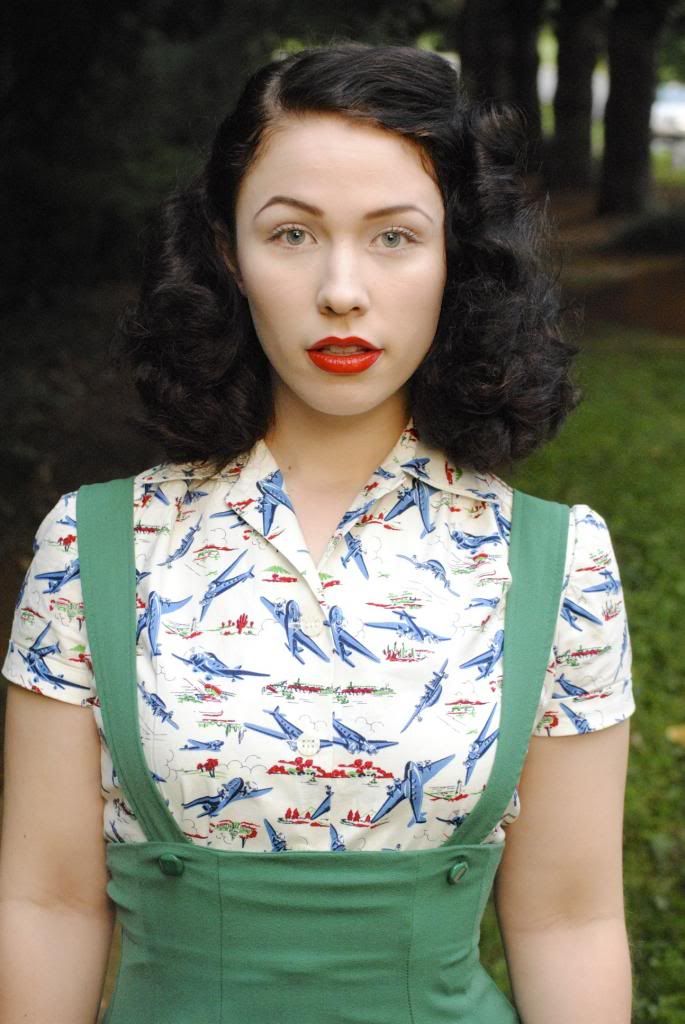 blouse

jitterbuggin'
jumper

bettie page
shoes

nine west
xo,
Em